Join Us
FMAA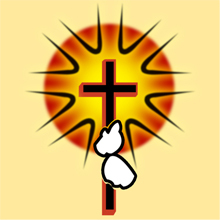 Women and men who are twenty-five (25) years of age and above, and eager to become partners of the MSP mission may join the Fil-Mission Auxiliary Association (FMAA). The FMAA is a nationwide organization, which promotes missionary consciousness in their parishes and dioceses.
However, this organization slowly expands and reaches now to some countries where the MSP is present, like South Korea, and New Zealand. Hopefully, it will soon reach to the United States, England and others.
If you are in the Philippines, you may inquire at the MSP parishes in Mandaluyong City and Cebu City, MSP Mission House in Davao City or at the MSP Central Office in Makati..
If you are living abroad, you may also contact our MSP missionaries assigned near to your areas.
For inquiries, please contact:
MSP CENTRAL OFFICE
Phase 1, Block 53, Lot 4,7,8, Springfield corner Greenwich St., Southspring Subdivision, Brgy. Canlalay, Biñan, 4024, Laguna, Philippines
or MCPO Box 1006
1200 MAKATI CITY
PHONE: (632) 551-6983
FAX: local 117
EMAIL: secgen@msp.org.ph

MSP CENTRAL OFFICE
Phase 1, Block 53, Lot 4,7,8, Springfield corner Greenwich St., Southspring Subdivision, Brgy. Canlalay, Biñan, 4024, Laguna, Philippines
or MCPO Box 1006
1200 MAKATI CITY
PHONE: Landline +63 49 521 8371 / Smart: +63 999 798 0581
FAX: (632) 831-9937
E-mail: secgen@msp.org.ph